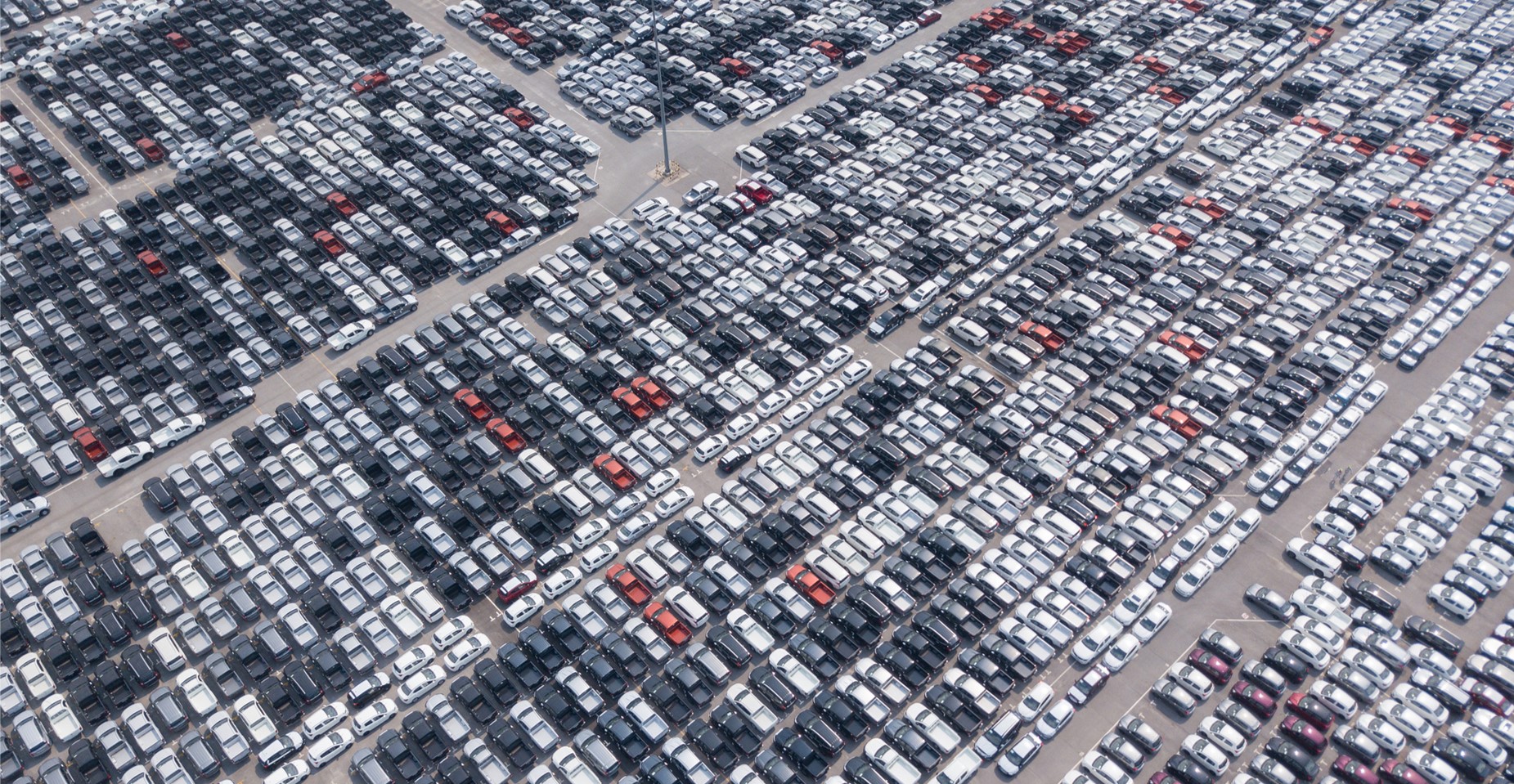 Infrastructure-based motion planning
One of the biggest challenges in the autonomous driving industry is the cost and reliability of on-board sensors. It will take years to reach the level needed for mass-market introduction. 
In the meantime there are already some attractive geofenced applications of autonomous driving, such as infrastructure-based motion planning: End-of-Line driving out of a factory, driving in/out of logistics centers, valet parking. Here, the sensors are placed on the infrastructure such that all cars – whether equipped with sensors or not – can be driven today.
Embotech has used its state-of-the-art Motion Planner in order to develop a multi-car infrastructure-based driving solution which brings automation capabilities to geofenced areas. Localization Sensors are integrated in the infrastructure and the real-time, multi-vehicle motion planner is running on the cloud. Vehicles are driven remotely with the Embotech software and driving directions are sent to the vehicles' GSM using a Wi-Fi, LTE or 5G connection.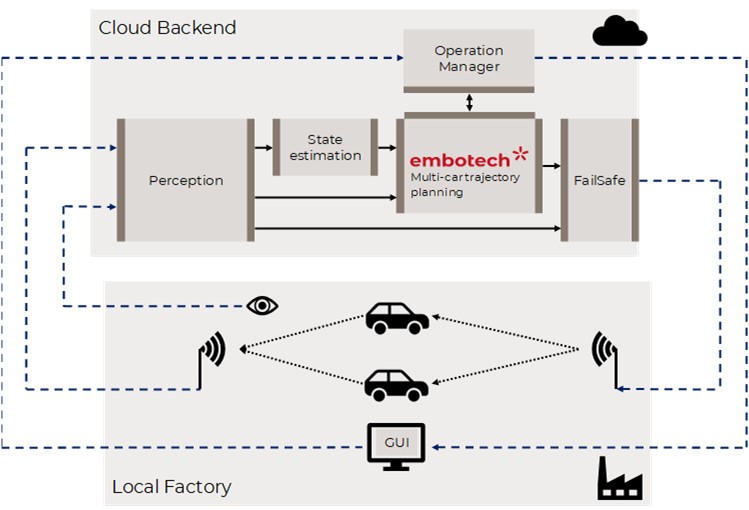 EXAMPLE CASE
Embotech's motion planning technology allows the solution to be deployed in mixed environments where a part of the fleet is driven remotely while the rest is driven manually. The vehicles do not need to be equipped with sensors themselves, drive-by-wire capability is sufficient. That's why the solution can be easily deployed for many different applications (e.g. End-of-line, Vehicle Logistics Centers, Valet Parking, Automated Charging Stations etc). 
Video (Simulation): Multi-vehicle motion planner in a factory environment.

The video below shows a simulation of the multi-vehicle motion planner in a factory environment. Embotech has tested this technology with OEMs, material available on request after signing an NDA.