The world is seeing a rapid advancement in deployment and automation of machines, ranging from robotics to energy conversion system, manufacturing systems and heavy machinery. Real-time sensor information is highly available as well as increasing computational power in such systems, both of which are yet to be fully exploited. Together with our customers we have developed solutions to shift from making an industrial system simply operate, to optimizing its performance potential by deploying and fully utilizing the power of real-time numerical optimization technology. By providing our expertise in control-oriented modelling, optimization problem formulation and efficient hardware implementation we have achieved significant improvements in safety, productivity, and energy efficiency of automated industrial machines. A few of the applications we have worked on are described in the list below.
ADvanced Control of CNC Machines
The requirements on CNC machines are constantly increasing in terms of speed of production and cost-effectiveness. To advance the process behavior, the hardware as well as the software are continuously improved. We have worked successfully together with customers on the design of optimization-based solutions for CNC machines. For this purpose, our product PROBOT was integrated in the customer's CADCAM system and on real-time embedded hardware. As PROBOT is based on the technology of FORCESPRO, the underlying optimization problems can be solved reliably and very fast. This allows application for motion planning as well as advanced closed-loop control problems. The developed solutions enable a higher speed of production while maintaining the quality of the produced parts. Have a look at the example of motion planning for CNC machines.
The smart factory concept is characterized by the idea of highly flexible production facilities that enable the production of small lot sizes in a fast and cost-effective manner. One key element for realizing truly smart factories is the introduction of autonomous decision making in the production process. Intelligence for the process operation enables full exploitation of the potential of digitalization and communication where machines, products and humans are communicating and cooperating.
Our products PROBOT and FORCESPRO enable intelligent process operation using real-time numerical optimization algorithms. For instance, our products are used in operating CNC machines to reduce the cycle time while keeping the same high-quality production standards. PROBOT's real-time motion planning capabilities for industrial robots are used to perform flexible task handling and on-the-fly production line reorganization in production facilities.
Real-time Robotic Motion Planning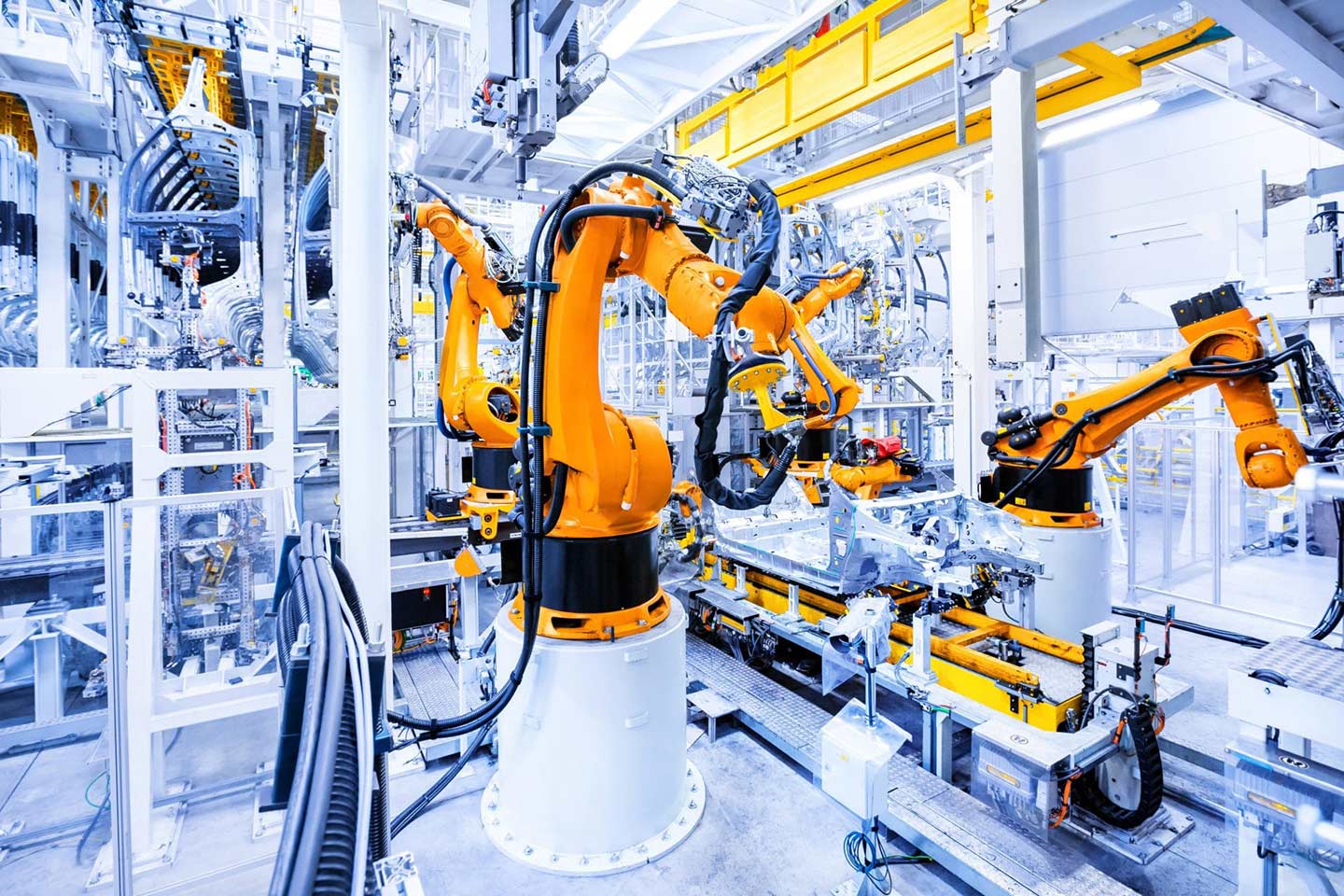 Robots are used more and more in dynamic environments. As a result, a static, pre-computed motion planning is not sufficient any more. Instead, the motion plan needs to be recomputed in real-time to account for the changing environment. Besides offering the specific product PROBOT for this problem, we work together with partners and end-users to develop tailored solutions for industry-relevant applications. In both cases FORCESPRO is used as the basis technology to address the arising challenges. The solutions offered can be embedded on any hardware-platform and are quick to market. Have a look at the example of obstacle avoidance and collaborative bin-picking.
Looking for more information?
If you'd like to find out more about Industrial Solutions, let us know. Either use the webform on the right or book a meeting via the link below. Our team of experts will be happy to discuss more details with you.