Embotech's sponsorship news
Our sponsorship engagement has been growing over the past couple of months:
Among our sponsored parties you will now also find West Virginia University's team competing in the "EcoCAR Mobility Challenge". This four-year challenge is an Advanced Vehicle Technology Competition initiated by the U.S. Department of Energy (DoE): 12 university teams are challenged to apply advanced propulsion systems to increase vehicle efficiency by developing connected and automated vehicle technologies. The goal is to reduce energy consumption while maintaining the performance, safety and overall sporty design and feel of the original vehicle, specifically for a carsharing market. Our sponsored team of West Virginia University faces the challenge using Embotech's software FORCES PRO for Adaptive Cruise Control.
In addition, we are sponsoring another Student Driverless Team from Beijing Institute of Technology Driverless Racing Team. We look forward to this team's participation in the 2019 Formula Student Autonomous China at Zhuhai International Airshow Center in November.
We also have great news from our existing sponsored teams: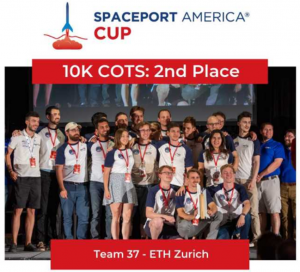 In June, ARIS' project HEIDI competed for the second time at the Spaceport America Cup in New Mexico and made the second place in its category of 10'000ft and commercial-off-the-shelf solid motors with a nominal flight. Besides an award for the second place, the team received a honourable mention for safety.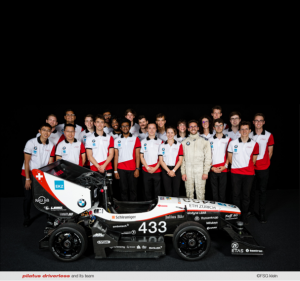 In July, the AMZ Driverless team won the first place at FS East and their success series continued with the Formula Student Germany in Hockenheim where they proved as the driverless champion once more in August.
Again, to all our sponsored teams: Congratulations to their amazing achievements!
At Embotech, we continue to take great pleasure in the fact that these bright minds turn our sponsorship means into stunning results.